Roke Telkom Gives Back & Supports Community Security
Ahead of the 'Roke Gives Back' Corporate Social Responsibility month, Roke Telkom has chosen to partner with the Uganda Police and the Mutungo Hill Neighborhood Association to increase the level of security in Mutungo.
Roke Telkom has offices in both Nakawa and Bugolobi and therefore found it necessary to support the Committee that has taken it upon themselves to make Nakawa Division a safer place to live.
Roke Telkom today handed over branded Roke Telkom Reflector Jackets for 125 Boda Boda Riders operating in the Mutungo Area. The 125 Boda Boda Riders all took part in a registration process in which they identified their operating stages and mobile phone numbers.
The Reflector Jackets, labelled with names, mobile phone numbers, stages and unique identification numbers for each Boda Boda Rider, were handed over at the Kitintale Police Station by ASP Patrick Abwoch Akumu, witnessed by Mutungo Hill Neighborhood Association officials.
Image: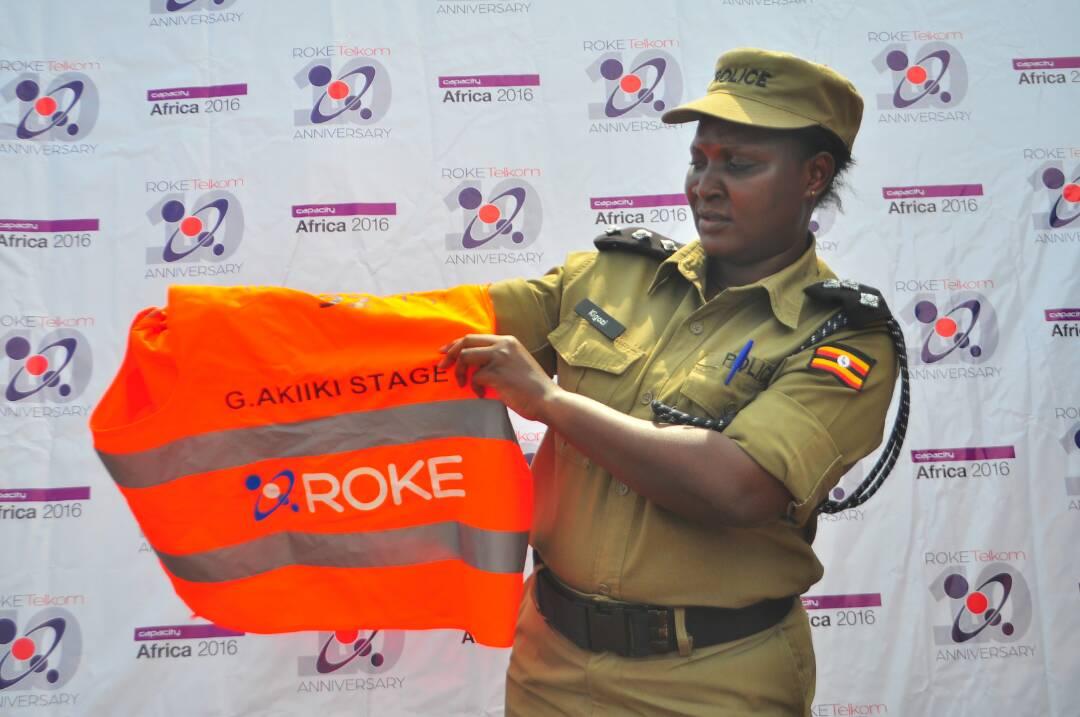 "We are grateful to Roke Telkom for being the first corporate citizen to come forward and support the enhancement of security especially in the Mutungo area. We call upon many others to join in because security is the responsibility of all citizens," said Patrick Nkore, Chair of the Mutungo Hill Neighborhood Association.
AIGP Asan Kasingye thanked the Residents of Mutungo for taking a keen interest in the security of the area and working with the Police and the Boda Boda Riders.
"The relationship between Police and the community should be harmonious. The community relies upon the police to Protect and Serve and the Police, in return, rely upon community support and cooperation in order to be effective. Community Policing brings Police and citizens together to prevent crime and solve neighborhood problems and social disorder," he said.
He urged the Boda Boda Riders to always make use of the Reflector Jackets, highlighting the benefits of their use to both Residents and the Riders themselves as:
Mutungo Hill residents will always be able to choose Boda Boda riders who wear the Mutungo Hill Reflector Jackets.
Boda Boda riders who wear these Reflector Jackets will be safer on the road because they are more visible to motorists especially at night or in the dark.
Any Boda Boda who doesn't wear the Reflector Jacket will be treated as a stranger to the neighborhood and will be observed more closely by residents and Security Teams.
Mutungo Residents will be more comfortable using a Boda Boda wearing a numbered Reflector Jacket, in the event that they need any follow up help or courier services.
Image: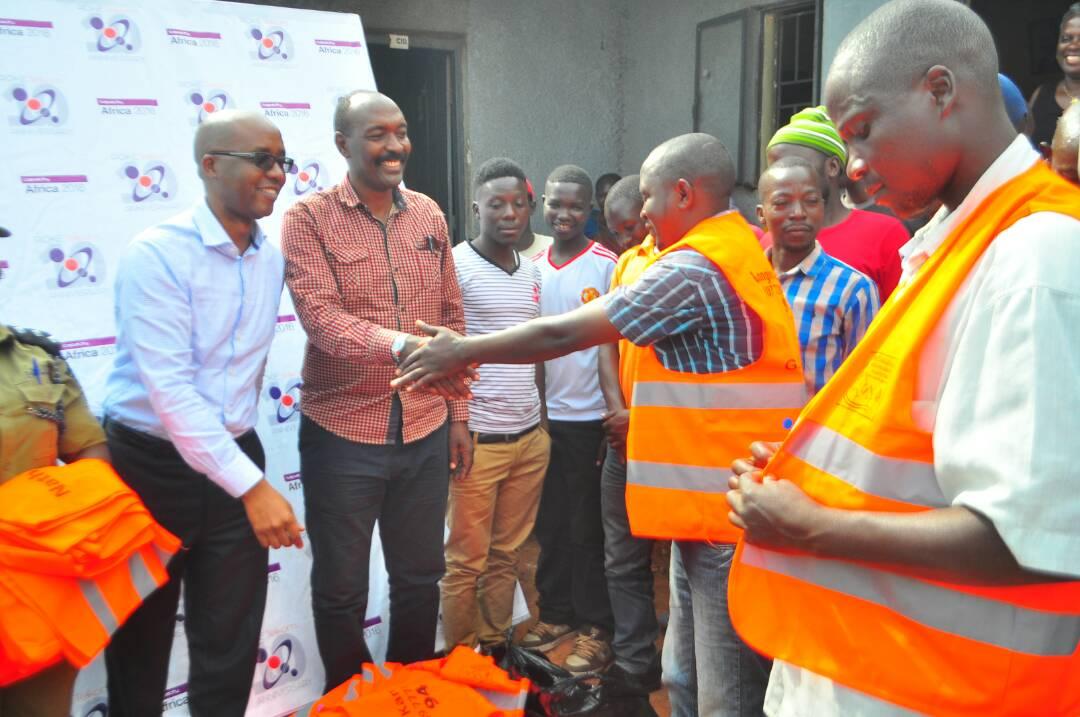 About Mutungo Hill Neighborhood Association:
The Mutungo Hill Neighborhood Association is an association formed by the Residents of Mutungo Hill to better manage the neighborhood and make it a safer, cleaner and happier place to live, while promoting the spirit of good neighbourliness.